La Peña will be closed THURSDAY, FEBRUARY 16, 2017 because we believe no wall, no ban, and no detention justifies splitting families apart.  Estaremos cerrados el Jueves, 16, de Febrero, 2017 en apoyo con los inmigrantes!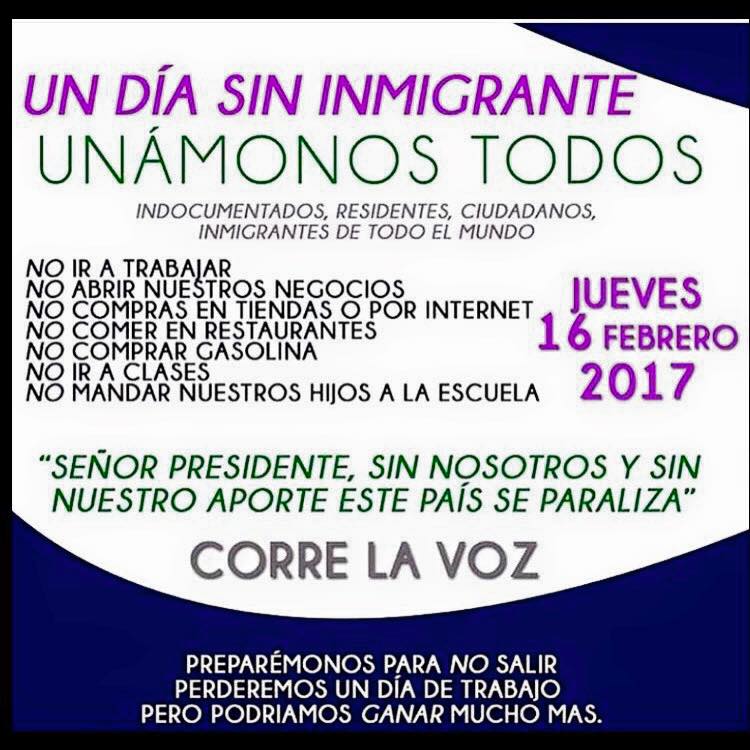 In addition to today's #daywithoutanimmigrant strike, we will continue the momentum tomorrow (Friday, Feb. 17, 2017) by demonstrating from 12pm-1pm at 555 California in San Francisco – a building in which Trump has a 30% stake.
On the day of the strike, we will not go to work (unless absolutely necessary). We will not go to school (unless necessary). We will not spend any money (unless necessary). AND WE WILL GATHER AT 555 CALIFORNIA STREET 12PM-1PM IN SOLIDARITY! Hit them where it hurts – the wallet!
See you there!