* Teacher Shu Jon will be out of town Feb. 6 and 13 – these classes will have an excellent substitute instructor so don't fret!
Due to popular demand La Peña is proud to announce a new weekly Beginners-Intermediate Salsa Class every Monday at 8pm with our talented and friendly "salsaholic" instructor Shu-Jon!  Classes are weekly, drop-in friendly and affordable! $5 for students, $7-$10 sliding scale for non-students per 1.5 hour class.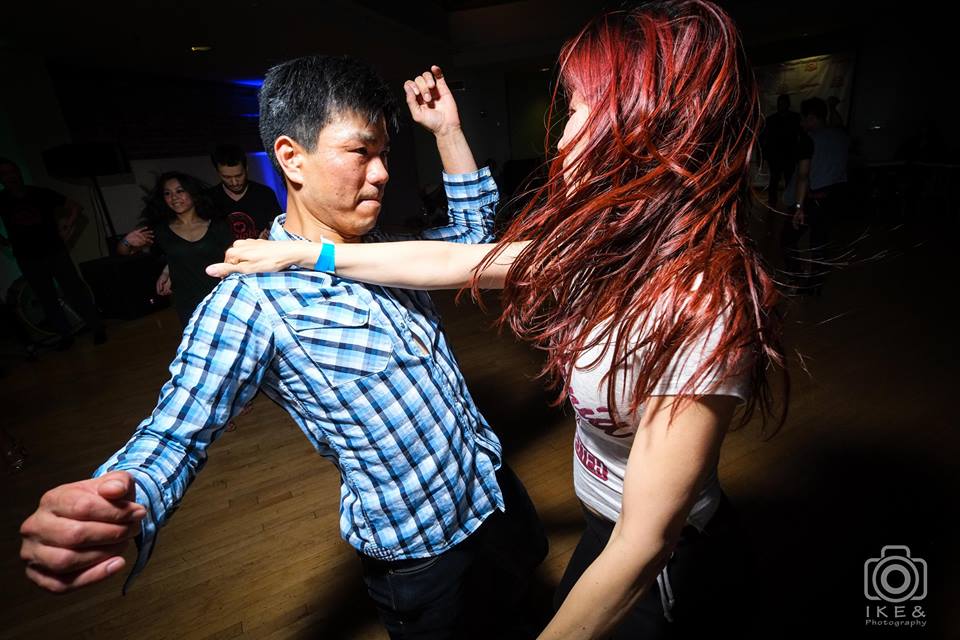 Shu-Jon has been dancing salsa for 12 years, ever since he stumbled upon salsa dancing at a birthday party. After that life changing moment he has learned from instructors from all over, including SF, LA, SD, and NYC, performing with multiple dance groups at various dance festivals and events, competing, teaching, and traveling… all for the joy of salsa.
"I'd like to share my passion with others via a new weekly salsa lessons at the beautiful La Pena Cultural Center in Berkeley Monday nights from 8 to 9:30pm. Thanks and welcome to the addiction."
Questions? Contact the instructor.   See you Monday!