Doors open at 6:30pm / Performance starts at 7pm
$15 Advance / $20 Door
Evidence of Love brings together a diverse group of people living within the intersection of oppression: women of color experiencing invisibility within the healthcare system, sex workers, people with disabilities, LGBTQ, working class and economically challenged people. This group of 7 performers take center stage with their real stories of love during systemic distress.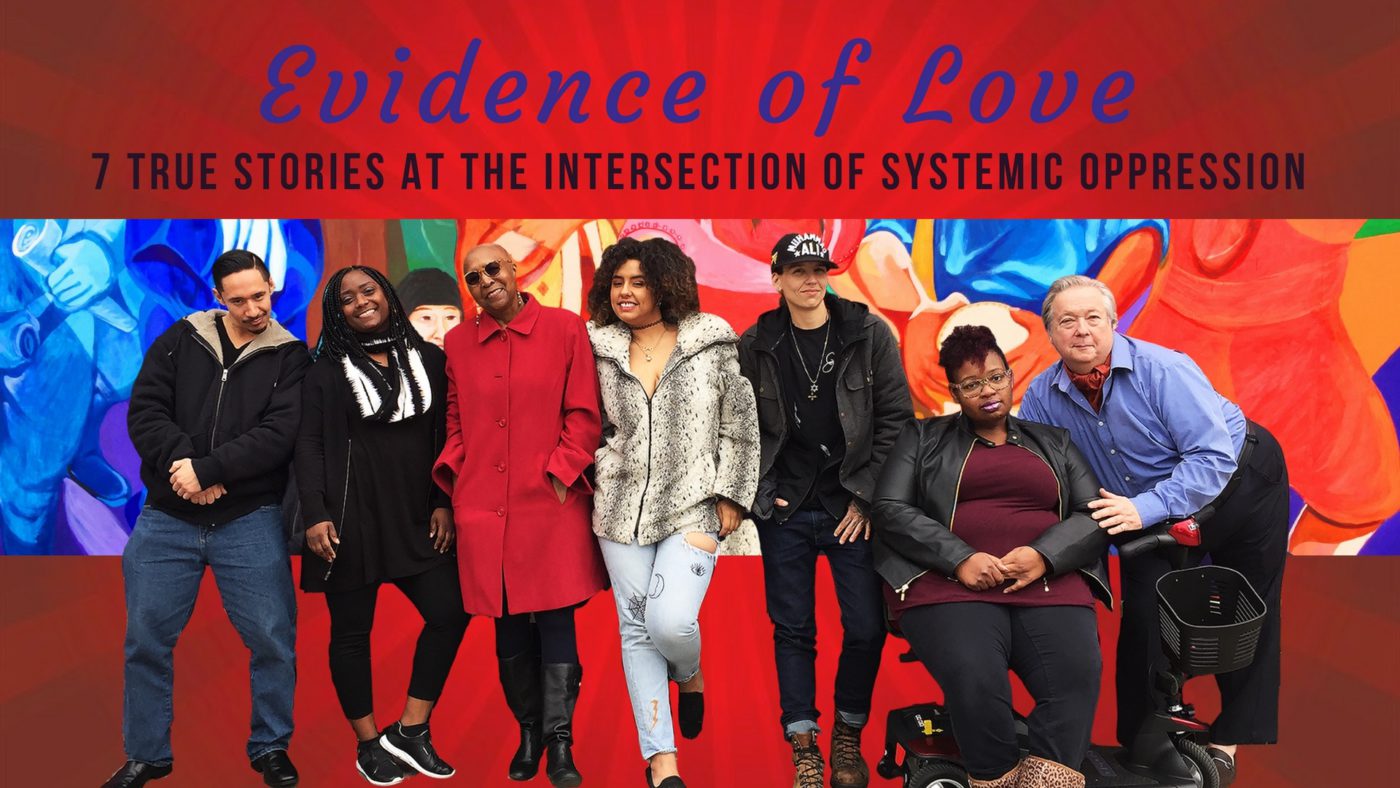 Director Jovelyn Richards facilitates this four-week residency at La Peña Cultural Center to help each writer/performer shape their stories that have risen from inequity. The group will be experiencing somatic healing practices and deep listening to help unpack the painful external and internal messages of racism, sexism, homophobia, ableism and ageism.
The residency culminates into a moving and healing theatrical storytelling performance with original music, premiering at La Peña Cultural Center on Sunday, February 11th at 7pm! Come support this important artist residency and bear witness the Evidence of Love.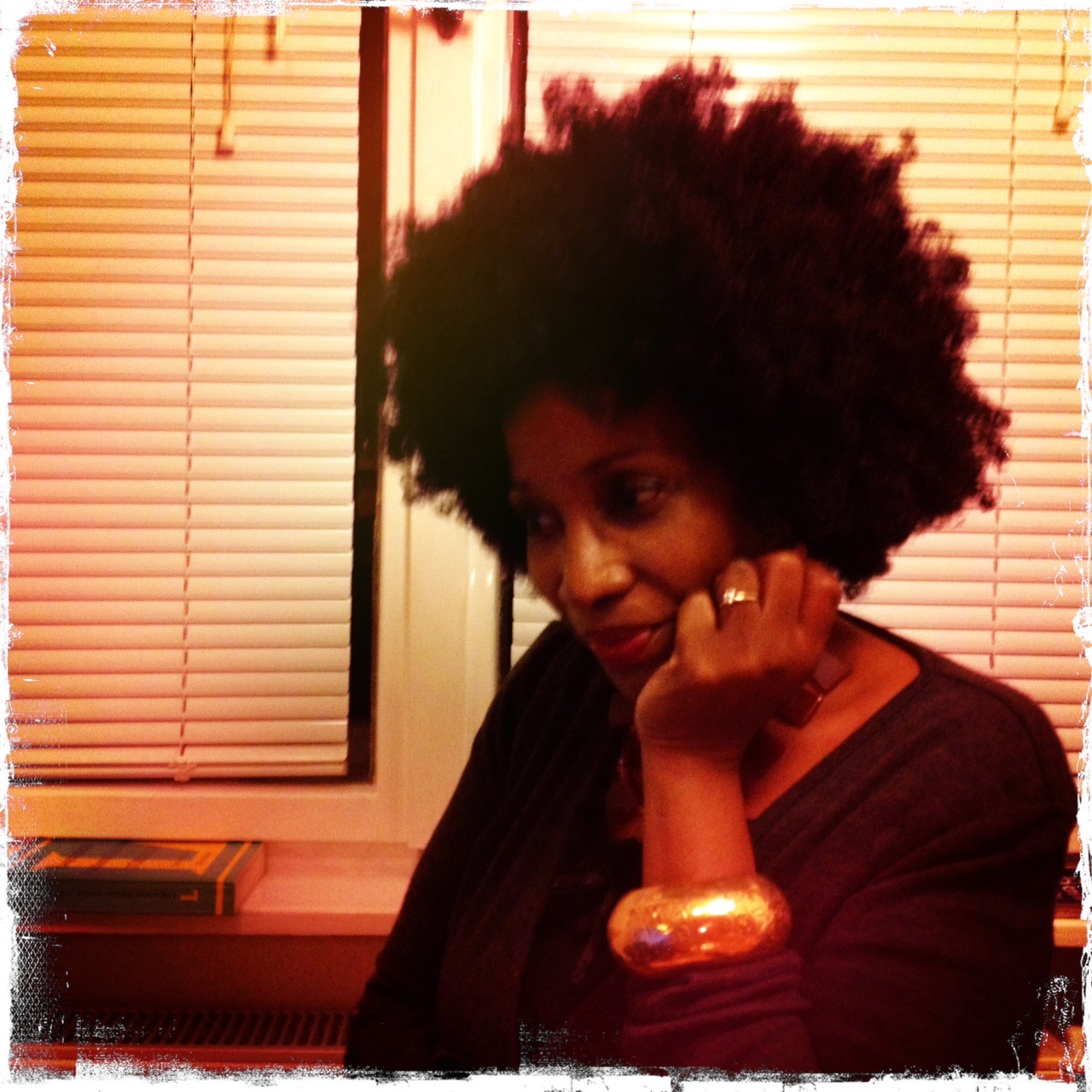 JOVELYN RICHARDS / Director
Jovelyn Richards is an international performance artist, director, and writer.  In EVIDENCE OF LOVE Ms. Richards is facilitating an evening of performers whose stories rise from the intersection of oppression carrying in their core Evidence of Love. Ms. Richards' film Every Known Piece Of Me Had To Be Broken was chosen for the 2017 CAAM Festival. Her novel Tulips for Evening was published October of 2017.  Jovelyn' solo performances (Improvisational Narratives) have premiered at the Los Angeles Women's Film Festival, National Black Theater Festival, Afro Solo and La Peña Cultural Center. Ms. Richards is the host and producer of the first International Consciousness Raising program: The Space Between Us, for Pacifica Radio KPFA 94.1 
CAST BIOS
RAE BLACK – Identity Because Rae Black  is a personal trainer and boxing instructor. Rae has been committed to social justice causes for decades and joins the cast of EVIDENCE OF LOVE for their first theatrical performance at La Peña Cultural Center. Rae  is teaming up with KPFA programing The Space Between Us, to dive into the hard conversations of racism, classism and gender myths and history past and present.
TIM FISHER – Her, My Love With his piece Her, My Love, Tim Fisher is marking his return to the stage after a lengthy hiatus.  A relative newcomer to the Bay Area, following his escape from metro New York City, he is thrilled by the opportunity to share his insights and life experiences in Jovelyn Richards' curated evening, EVIDENCE OF LOVE. His prior stage experience includes dance and theater performances in NYC and his co-founding of Altiloria Arts Alliance through which he performed in and produced evenings of theatrical stage presentations.  
CIARA LOVELACE – Talking to Me Again, for You  Ms. Lovelace is a performer sitting down. She has performed in Stage Readings: Short Comedy Plays About the Disabled & Non-disabled, The Vagina Monologues, And Then We Were Jumping, and Break Every Chain. She looks forward to performing her story at La Peña Cultural Center's EVIDENCE OF LOVE.
ROBERTA MURDOCK – My Village Roberta Murdock began her singing career at the age of fourteen, singing in Japan on an Air Force base.  Her plan was to attend Julliard School of Music.  Life got in the way: love, children. She returned to her passion in her sixties, making her first musical appearance in Jovelyn Richards' last play 'Mz. Pats House' at La Peña Cultural Center in Berkeley, California. Ms. Murdock tells her story in EVIDENCE OF LOVE.
CHRIS POSADAS – Until You Actor, singer and stand-up comedian, Chris Posadas is making his second appearance at La Peña Cultural Center. His first appearance was in Jovelyn Richard's last play Mz. Pat's House in October 2017. Chris is excited to be returning in EVIDENCE OF LOVE  where he shares selected stories that has shaped his quest for love. Chris Posadas played the character Willie T. in Tootsies Jook Joint, Olympia Theater Festival Exit Theater 2017.
KIMBERLY TURNER – Birth  Ms. Turner's struggle with endometriosis gave her the opportunity to choose a new path for herself and shape her own way.It is her goal to aid in making shifts about how women are perceived and treated by some in the medical field, specially women of color. She is excited to share with girls and women about listening to their bodies and using their power to make informed decisions about themselves in EVIDENCE OF LOVE. 
SUGAR – Sugar started her artistic career in Youth theater. Sugar is a sexworker WOC and Queer. She works in video and film when the opportunity comes along. Sugar most recent stage appearance as in San Francisco Sex Festival 2017 where she performed "Muted Love"  Sugar is elated to be part of EVIDENCE OF LOVE.
La Peña Cultural Center is proud to present the Evidence of Love artist residency and would like to acknowledge the Zellerbach Foundation and Theatre Bay Area for their support. 
*La Peña Cultural Center is wheelchair accessible.