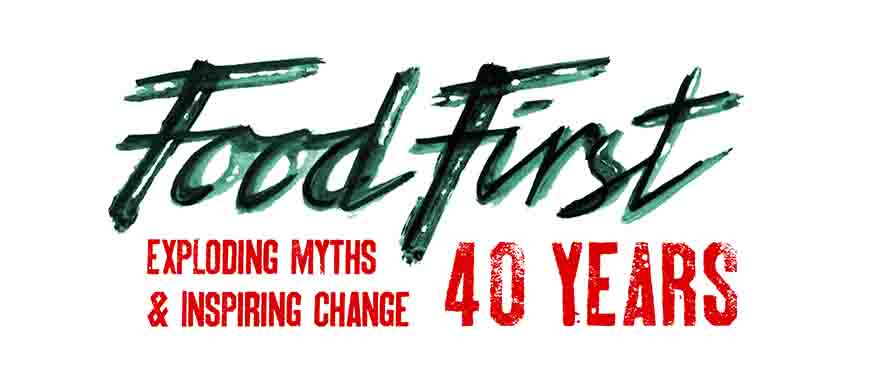 Everyone is welcome to attend Food First's monthly community meeting the third Wednesday of every month at 6:30pm in La Peña's lounge!
Big Hunger: Book Event and Discussion with Author Andy Fisher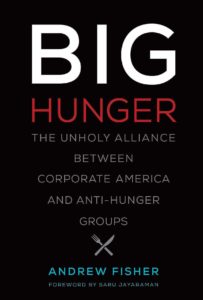 The 2016 election reminded us of the depth of economic insecurity across America, and of the political implications that come from ignoring this populist angst. The decline of Rust Belt communities since the 1980s has been paralleled by the rapid growth of food banks.
Instead of challenging the government and corporations to provide living wages and good jobs, to support unions and oppose globalization, the anti-hunger movement has instead built alliances with Walmart, Tyson, and Monsanto, among other socially irresponsible companies. Big Hunger reveals the damage caused by this hunger-industrial complex, and offers a new vision for the anti-hunger movement to eliminate hunger through a focus on health, economic justice and local economies.
Join Big Hunger author Andy Fisher and Food First for a lively meet-and-greet, book-signing, and discussion.
About Food First:
Food First envisions a world in which all people have access to healthy, ecologically produced, and culturally appropriate food. After 40 years of analysis of the global food system, we know that making this vision a reality involves more than technical solutions—it requires political transformation. That's why Food First supports activists, social movements, alliances, and coalitions working for systemic change. Our work—including action-oriented research, publications, projects and Food Sovereignty Tours—gives you the tools to understand the global challenges, build your local movement, and engage with the global movement for food sovereignty.