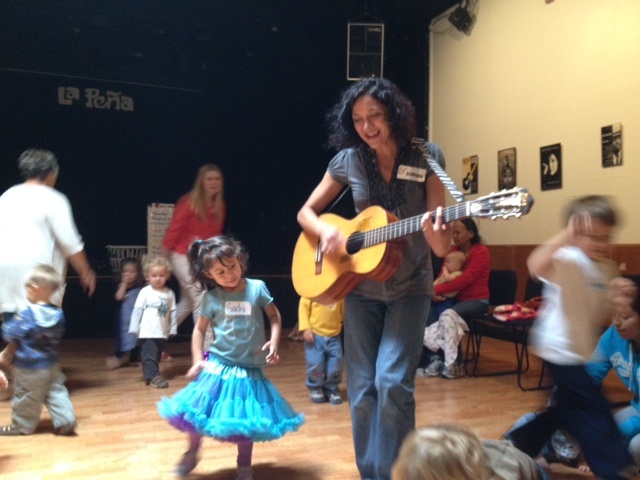 Rockin' Kids Sing Along
Fridays 10:30-11:30am | Sliding scale $10-20 per family/class
Instructors: Stephanie Pepitone | Location: Theater Space
For more information: stephaniepepitone@gmail.com
Class meets year round.
A musical play group for kids of all ages. Hosted by Stephanie Pepitone, Licensed Clinical Social Worker and former punk rock singer/guitarist. Stephanie plays acoustic guitar and leads families in about an hour's worth of singing, dancing, music making and fun/chaos. Features original children's music and some of your old time favorites.
Dance/Movement
Jam session with instruments
Fun songs that teach about the alphabet, colors, shapes, opposites, feelings and lots more.
Trilingual nursery rhymes and counting songs in English/Spanish/Chinese (Mandarin & Cantonese)
Story time