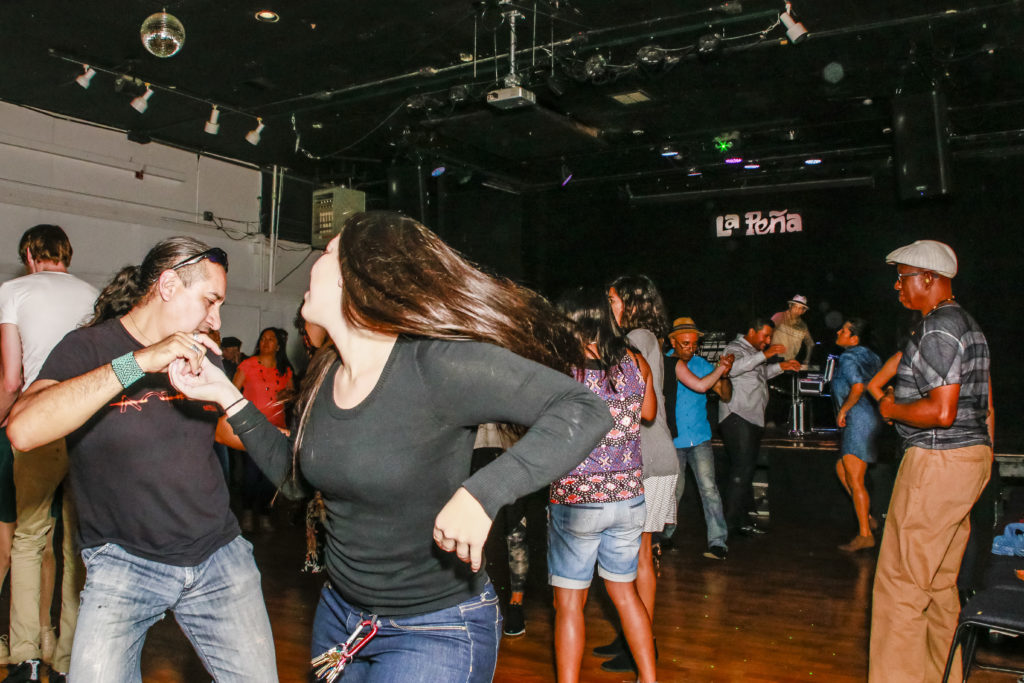 Dear LP community,
Our friend DJ Jose Ruiz will not be able to host his monthly SABOR dance party in March due to his very aggressive cancer treatment plan that will leave him unable to work for 4 months. Because Disability covers only 50% of his income, his daughter has started a Crowdfunding campaign to help him cover his costs: https://www.youcaring.com/joseruiz-744535
We will keep you posted for when DJ Jose Ruiz will be starting back! We wish all the best to Jose who has always given the community so much joy and support.   – LP Staff
Door cover: $3-$5 Sliding Scale.
Don't miss DJ Jose Ruiz at La Peña the first Friday of every month! Get ready to dance to an eclectic mix of genres from Latin America and around the globe: Salsa, Cumbia, Merengue, and other world dance music!
DJ José Ruíz, aka MundoMuzik, is a DJ, radio host, promoter, and collector of world music, vinyl, art and all cultural and music ephemera. Jose's taste in music is very eclectic, unafraid to mix traditional, experimental or folkloric elements in his sets. His confidence and impeccable taste in music is deeply rooted in the time and research he dedicates to learn about the genres he plays. His respect for the origin and tradition of music he loves can be heard in depth as a radio host and felt when he fills the dance floor.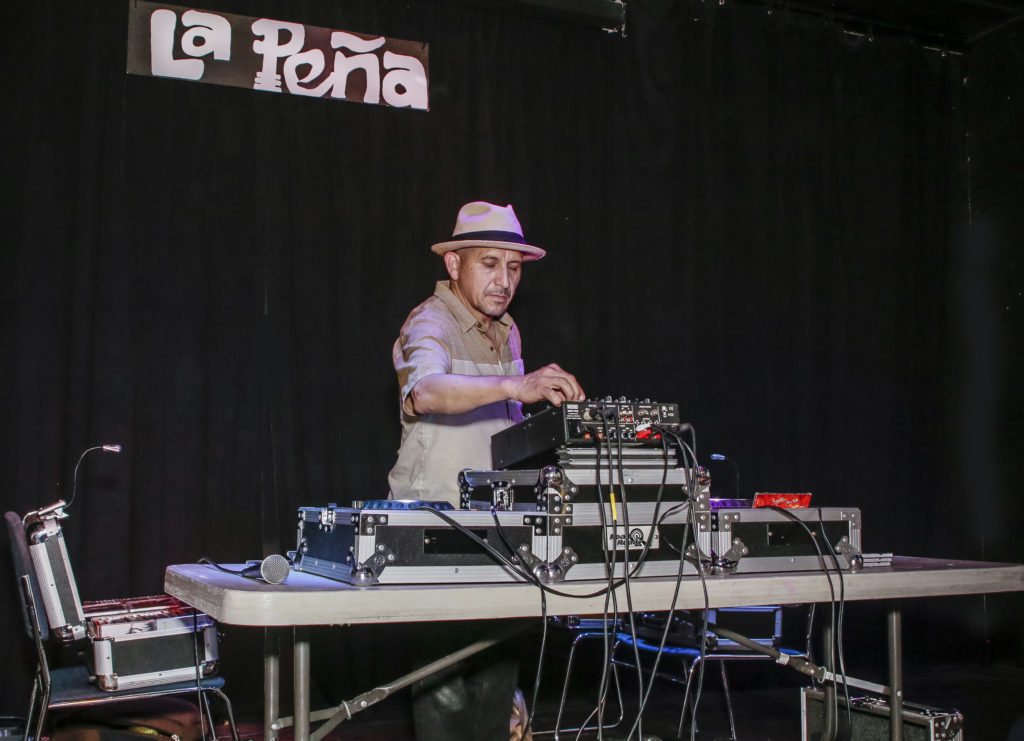 Jose has been able to stay connected with the pulse of his community, his contagious energy has earned him new followers, he sees music as a way to bring together our diverse backgrounds or as he puts it "to explore and celebrate the diversity of human expression in an increasingly inter-connected world or connecting the dots".