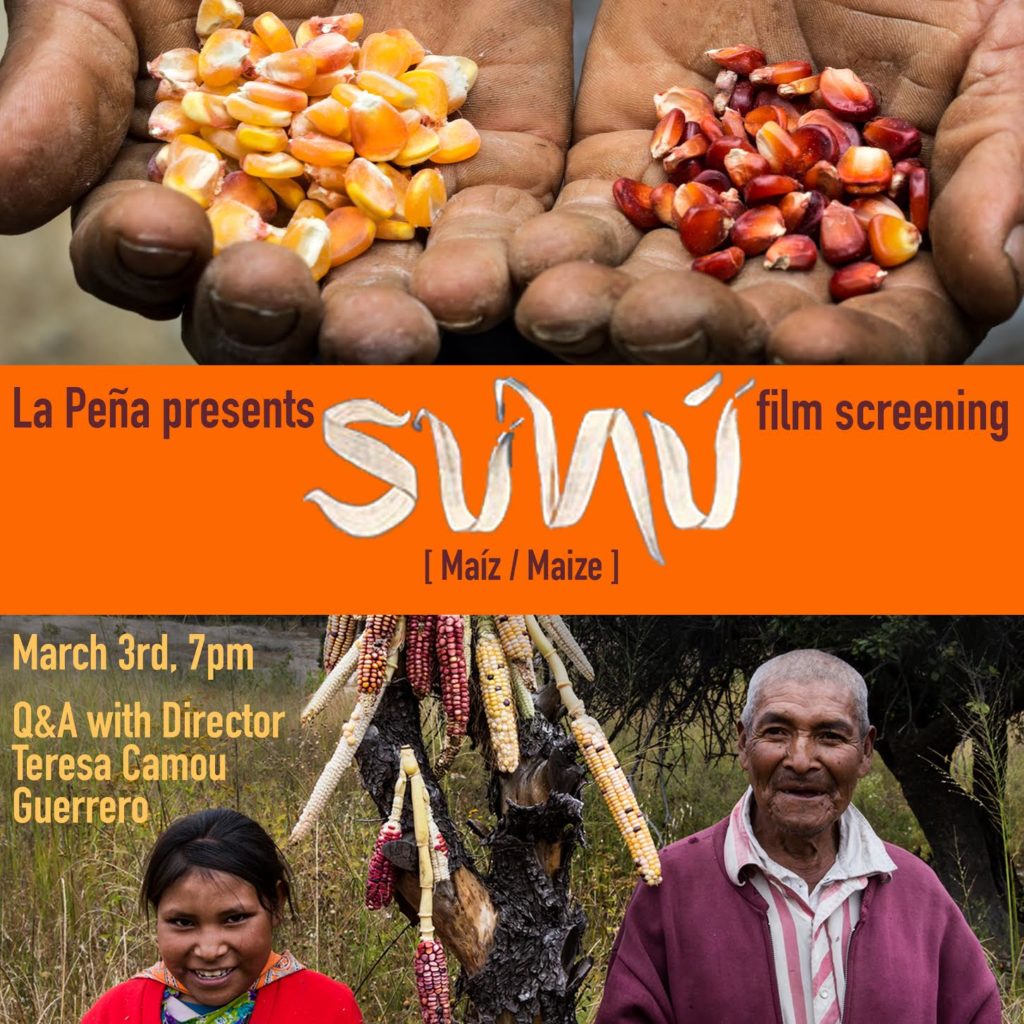 March 3, 2017 @ 7pm / Film starts at 7:30pm
Q&A with Director Teresa Camou Guerrero after the film!
$8 Advance / $10 Door
Students, Seniors and teachers: $8 online or at the door!
Join director Teresa Camou for a special screening of her critically acclaimed documentary film about Sunú (corn) in Mexico at La Peña in Berkeley!
"Sunú, meaning 'maize', is a captivating immersion into the hearts and fields of Mexican farmers who refuse to give up indigenous agriculture, despite immense external pressure. Teresa Camou's début film captures diverse generations weaving a rich seam of native wisdom and political insight as they attempt to harvest a historic crop. But beset by climate change, the aggression of seed-copyrighters Monsanto, and a government that has little interest in its rural population, can poor community ownership of the food system stay the course?" —Take One Action Film Festival, Edinburgh
Seen through the eyes of small, midsize and large Mexican maize (corn) producers, SUNÚ knits together different stories from a threatened rural world. It journeys deep into the heart of a country where people realize their determination to stay free, to work the land and cultivate their seeds, to be true to their cultures and forms of spirituality, all in a modern world that both needs them and despises them. SUNÚ reveals how maize and everything it gives life to could be lost forever, and shares a generous tapestry of simple, heartfelt messages for the farmers of the world and the city dwellers who could lose the capability to make important choices unless they act soon.