New Work Premiering Sunday, February 11 at 7pm
$15 Advance / $20 Door
Evidence of Love brings together a diverse group of people living within the intersection of oppression: women of color experiencing invisibility within the healthcare system, sex workers, people with disabilities, LGBTQ, working class and economically challenged people. This group of 7 performers take center stage with their real stories of love during systemic distress.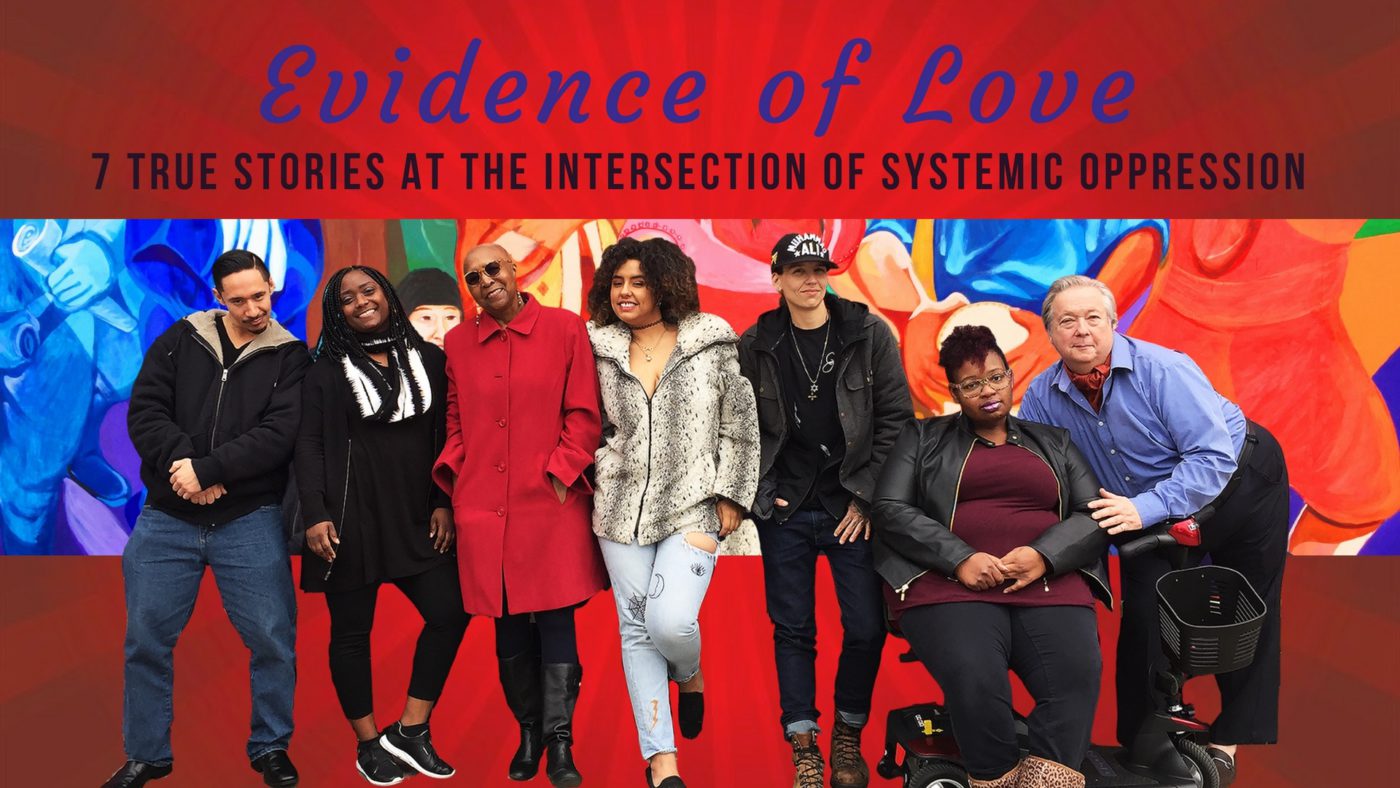 Director Jovelyn Richards facilitates this four-week residency at La Peña Cultural Center to help each writer/performer shape their stories that have risen from inequity. The group will be experiencing somatic healing practices and deep listening to help unpack the painful external and internal messages of racism, sexism, homophobia, ableism and ageism.
The residency culminates into a moving and healing theatrical storytelling performance with original music, premiering at La Peña Cultural Center on Sunday, February 11th at 7pm! Come support this important artist residency and bear witness the Evidence of Love.