General
Theater
Lounge
Community Room
Renting La Peña - General Information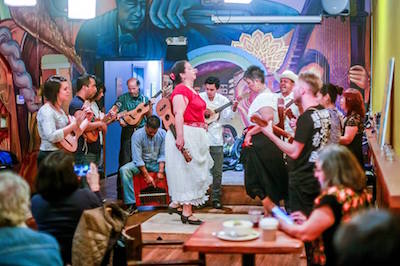 Space availability varies monthly. We book 3-6 months in advance. Non-profit educational events are given priority. Advertised programs must be open and accessible to the general public. Request for private events such as weddings, receptions, memorials, conferences and meetings are possible. Please inquire.
As part of our mission, La Peña believes it is important to encourage discussion and dialogue to increase understanding among diverse groups and cultures. The use of our space by other groups does not mean La Peña endorses the views or opinions presented by them.
Review the information below and contact us if you have any more questions
Want to rent the space? Please fill out this form.