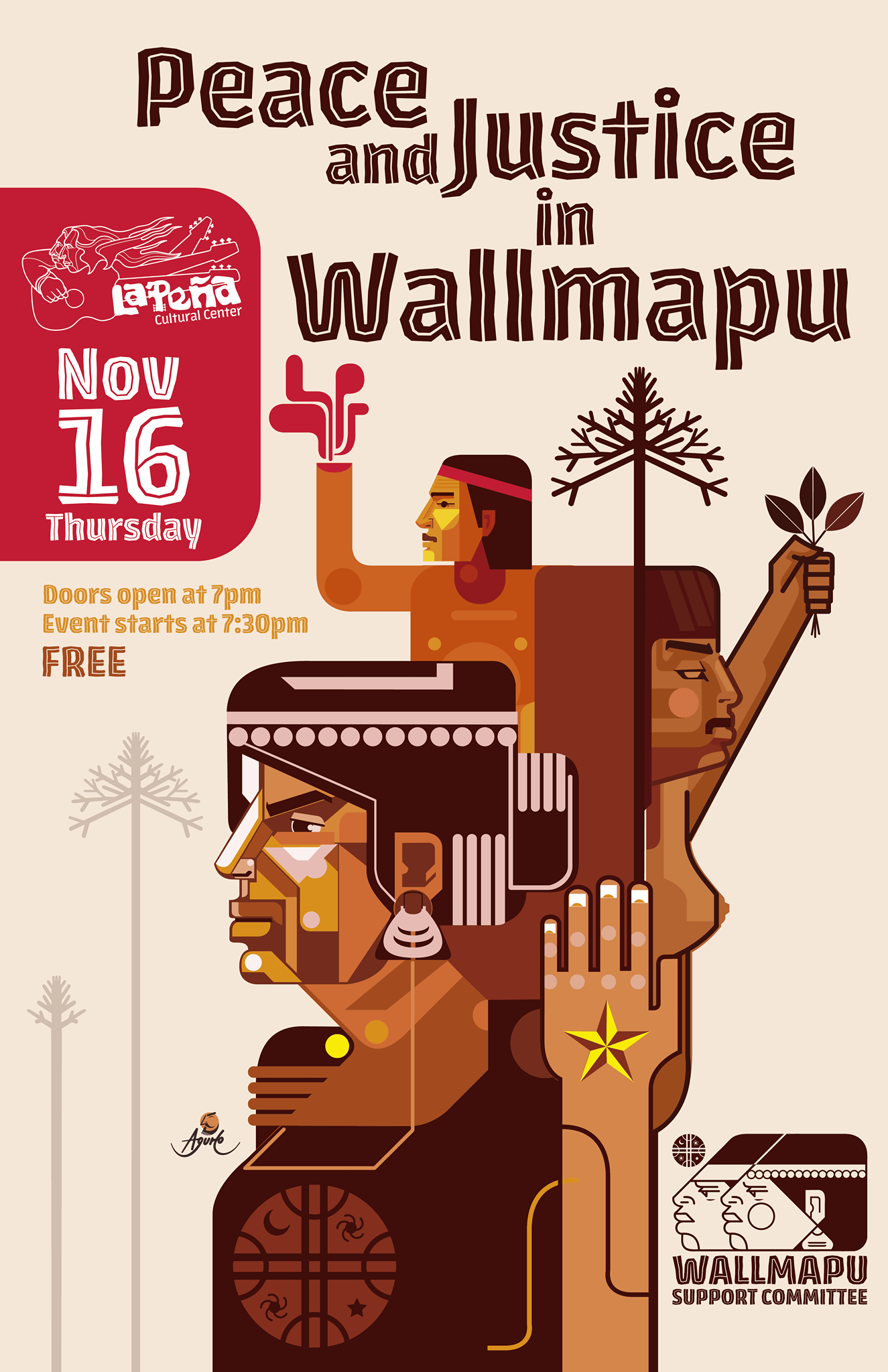 FREE / Donations Encouraged!
The Wallmapu Support Committee's goal is to bring global attention to the human rights violations that are being committed against the Mapuche people in Chile and Argentina. The criminalization of mapuche demands, imprisonment of community leaders, police violence and discriminatory use of anti-terrorist laws has reached a culminating point. We stand together and denounce these atrocities. We demand peace and justice in Wallmapu.
Dr. Ruth Vargas will present her book "Pewmas/Sueños de justicia, Lonkos y dirigentes mapuches versus Chile en la Corte Interamericana" and talk about the traumatic consequences of state repression and imprisonment against Mapuche leaders and their communities. She will focus specifically on how the "Anti-terrorist Law" established the Chilean government is impacting indigenous people.
Also, we will present the photographic exhibition "Life and Resistance in Mapuche Territory", by photographer Camilo Tapia. His work reflects the pride, strength and the pain of the mapuche people. Camilo has been part of the Mapuche communities for many years. This connection has provided a unique opportunity to capture the true reality of the Mapuche conflict through his photos.
Finally, we will close the event with MUSIC from Monreal Latin Jazz.
See you there!